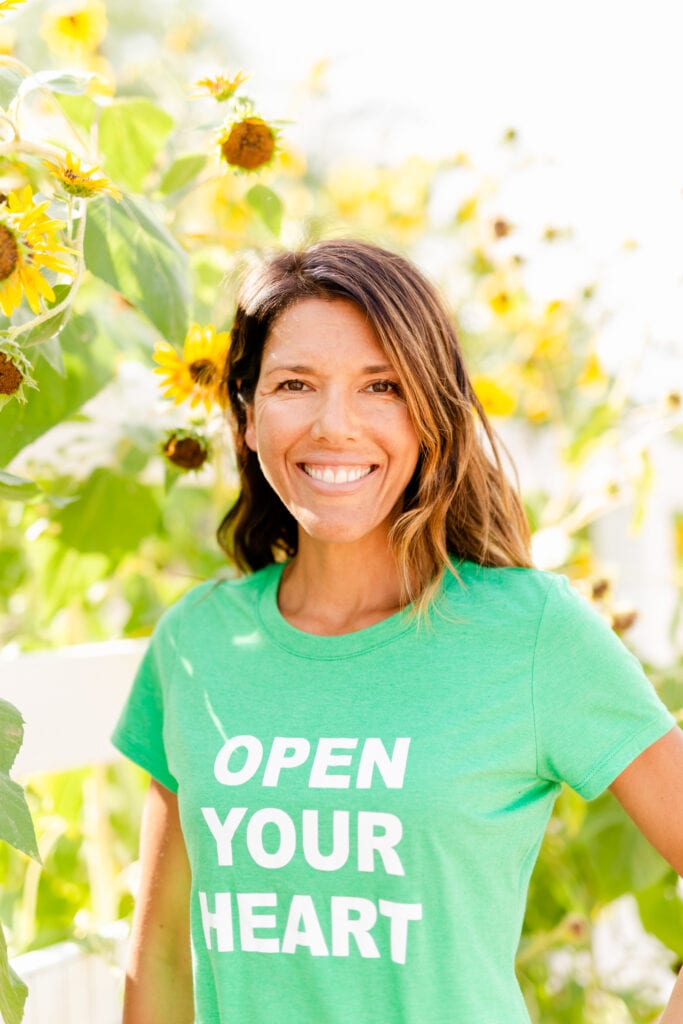 Terra Schaad
Founder & Executive Director
Terra Schaad, is the Executive Director and founder of Hunkapi Programs, Inc. and Hunkapi Farms, in Scottsdale, Arizona where the focus is "teaching the world to fear less and love more" through equine assisted psychotherapy and somatic healing. Terra holds a Bachelor of Science degree in Pre-Veterinary Medicine from Texas A&M University, a Master of Counseling Psychology from Arizona State University and holds specialty training in Somatic Experience. In the years 2010-2012, Terra had the extraordinary opportunity to live in Italy and work at the University of Iowa's CIMBA, and international MBA Business program. Her time there allowed her to lead and coach international students and executives through a rigorous leadership development program while researching the effect of applying neurobiofeedback, psychological assessments, and mindfulness on emotional regulation in leadership and the workplace. For the past 23 years, Terra has combined her love of horses and her passion to help people live optimally. Terra has been honored by the Arizona Capitol Times with the "Women Achievers of Arizona in 2019", recognized by Governor Douglas A. Ducey when given the State of Arizona Commendation in 2020, and was featured in the Phoenix of Business Journal's "20 Names to Know in Valley" for Nonprofits. She is a three-time Ironman Finisher and recently fulfilled a long-time goal of running the Boston Marathon. Terra combines her education, intuition, and experience to observe and interpret individual and group behavior while giving immediate, tangible feedback that will challenge you to move mindfully and live optimally.
*If you are seeing Terra for equine assisted psychotherapy services, this is a supervised private practice. It is owned and/or managed by a masters level, non-independent licensee under board approved clinical supervision pursuant to AACR4-6-211. The Board approved clinical supervisor of this practice is: David Seth Jenkins, 480-318-9707, email DavidSethJenkins@gmail.com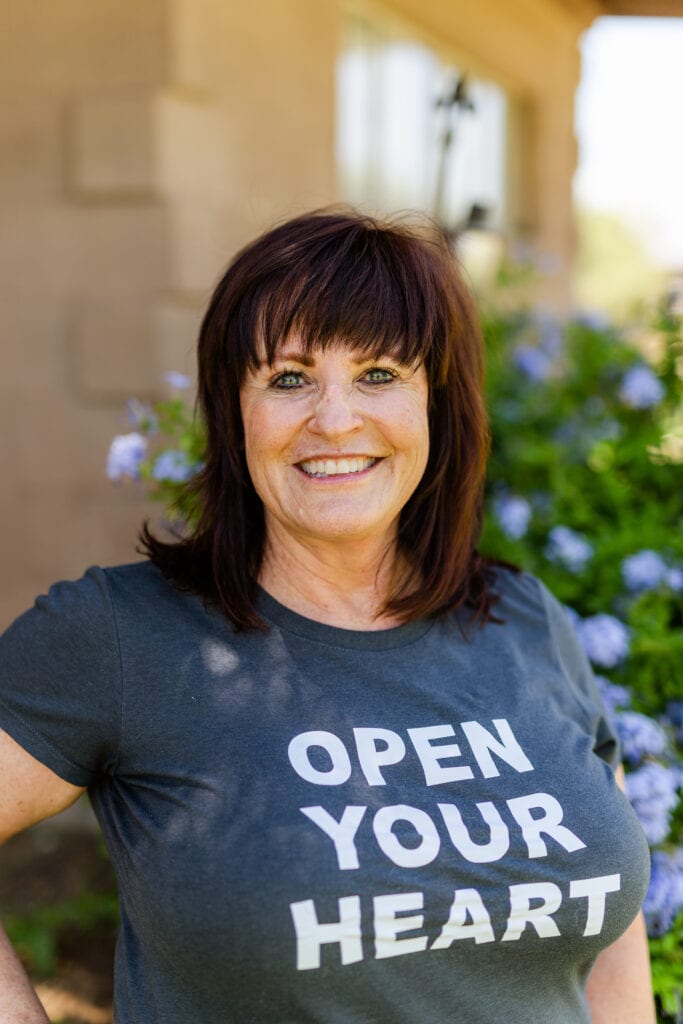 Jennifer Warner
Jennifer is a native of Phoenix, Arizona and joined the Hunkapi team in January 2020.  She currently serves as our Accounts Manager and has 30 years of management and accounting experience.  Jennifer loves working at Hunkapi because of the incredible impact made on our community every day.  The farm provides such a vital resource to the community and enriches so many lives, and Jennifer feels incredibly fortunate to be part of this family.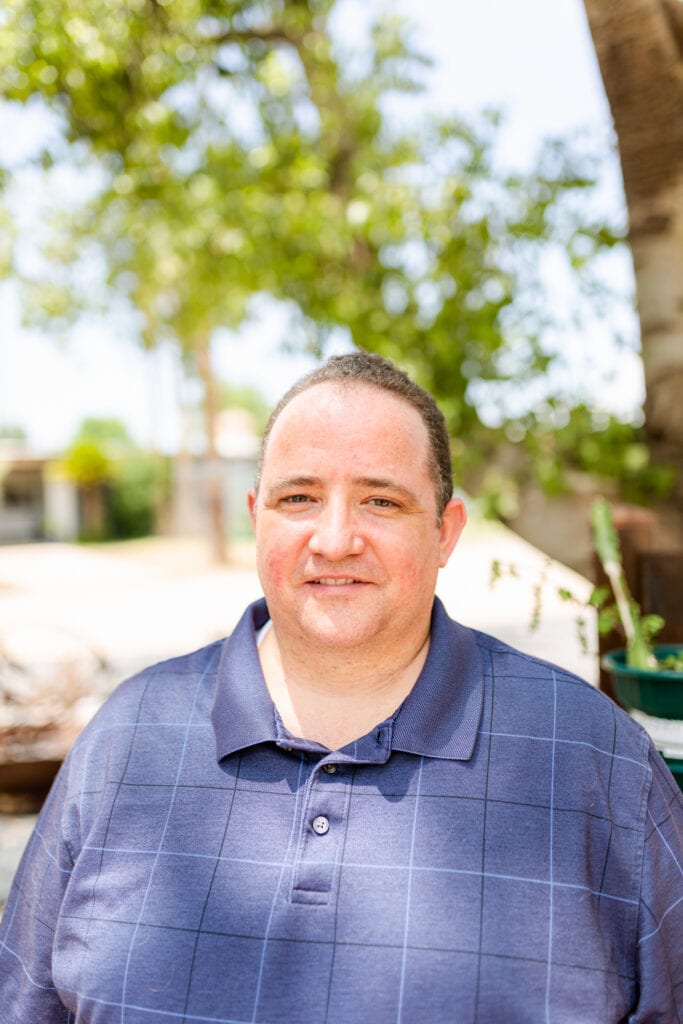 Seth Jenkins
Seth has been working in the behavioral health field since 2005 when he began as a Behavioral Health Technician while putting himself through graduate school. Seth has had a broad range of experience and titles. Seth has enjoyed being a leader of groups as a facilitator, as well as a leader of clinical teams through program direction, development and clinical supervision. Seth was employed by Calvary Healing Center until June 2016 and served numerous roles from primary therapist to Director of Outpatient services.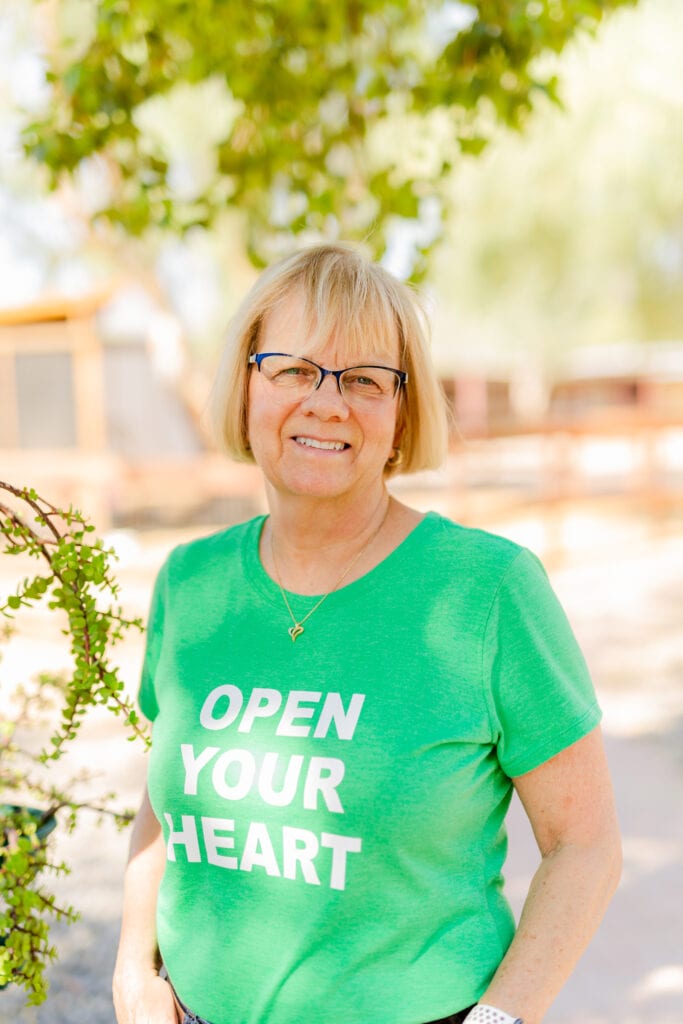 Kristi Shambaugh
Kristi Shambaugh began volunteering at Hunkapi Programs in February 2019 and joined the staff later that year as a part-time HR Representative.  Kristi leverages her years of experience in HR and training environments in large corporations to help build and guide practices at Hunkapi.  Her love for the mission and work of the organization, as well as admiration for the two and four-legged staff, inspires her desire to make a difference with her contributions.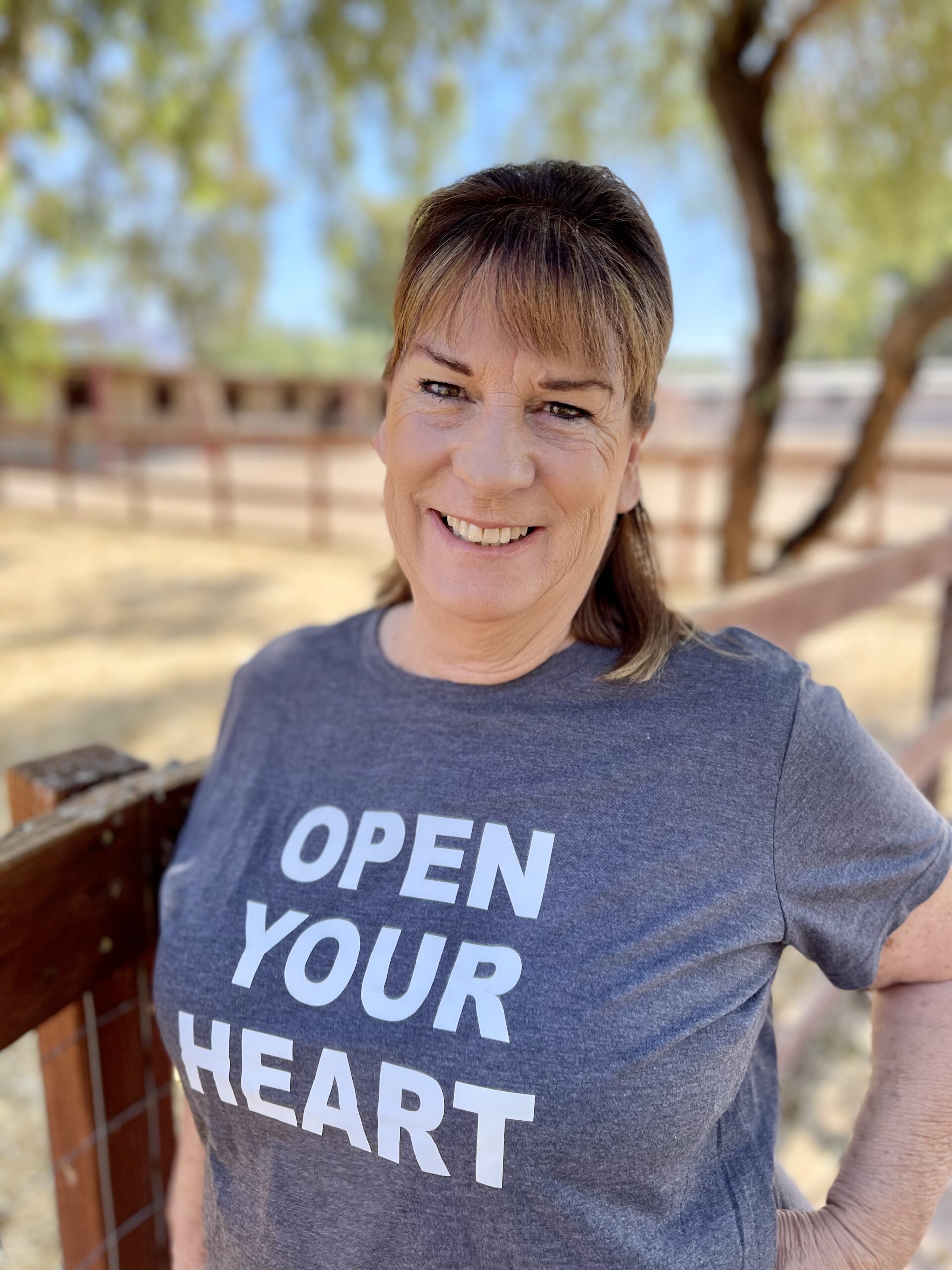 Roxanne Holcomb
The beautiful state of Arizona and all it has to offer brought Roxanne here in 1979. She started out her career in the medical industry. This gave a path to many different opportunities, most of which consisted of practice management for family care as well as surgical specialties. Roxanne also attended a surgical technology program and graduated with honors. While managing practices, her love of horses never went unnoticed and eventually brought her to running a very large equine facility for boarding and training in the Cave Creek area.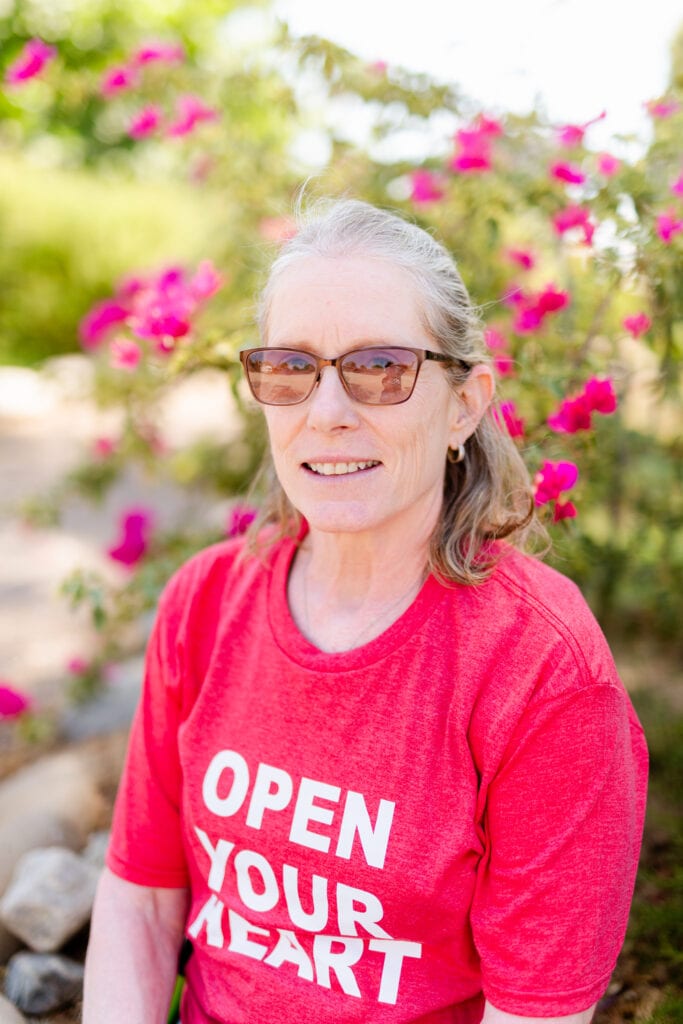 Toni Keberlein
Toni Keberlein recently moved to Scottsdale from Flagstaff. She joined Hunkapi as a volunteer in September 2020 after retiring from a 20+ year career in education as both a teacher and most recently, a school administrator. Having worked with many different populations of students over the years, Hunkapi seemed like the perfect place to volunteer especially since she always loved being around horses. She became a member of the staff in January of 2021.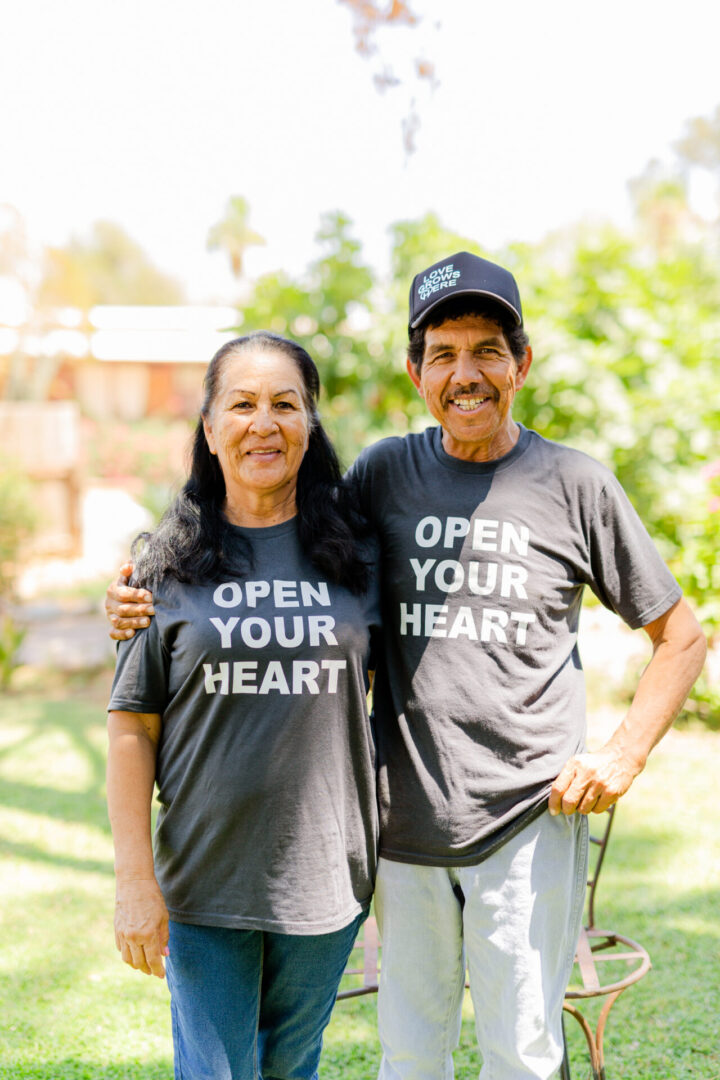 Luz & Mario
Luz & Mario have been taking care of the farm for the past 24 years. They are a huge asset to Hunkapi Farms as they care for every single individual animal from feeding them to building items needed on the farm. We appreciate everything they do for the farm!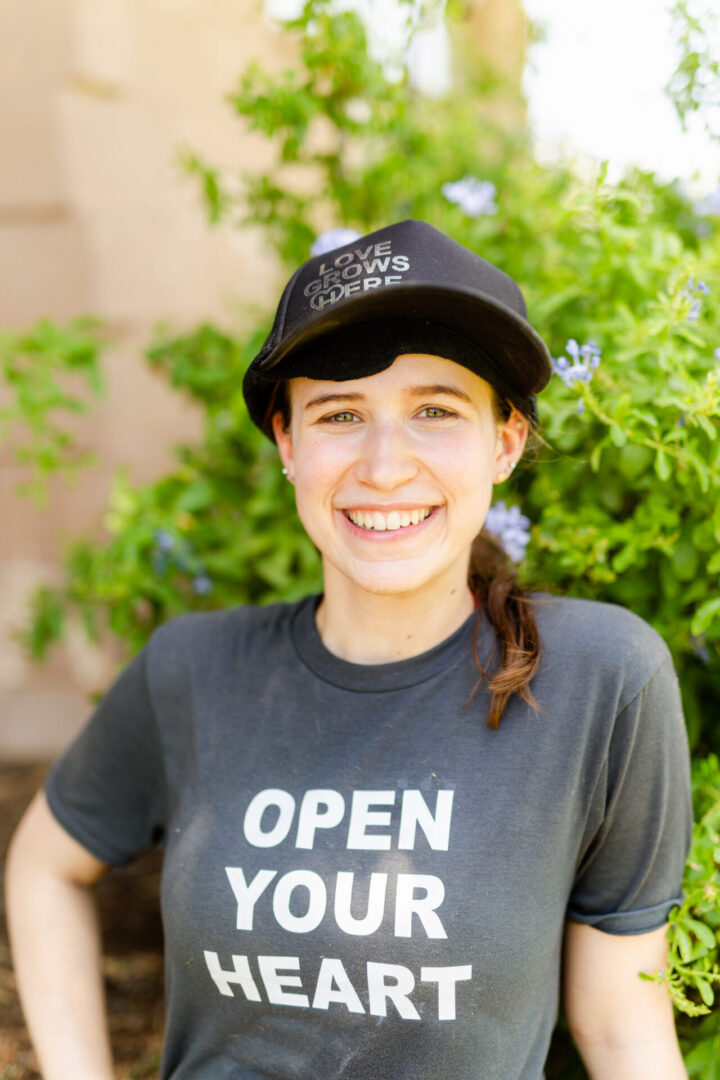 Kate Holtry
Kate is one of the Farm Care Assistants working with animals at Hunkapi. Her more detailed bio will be added soon.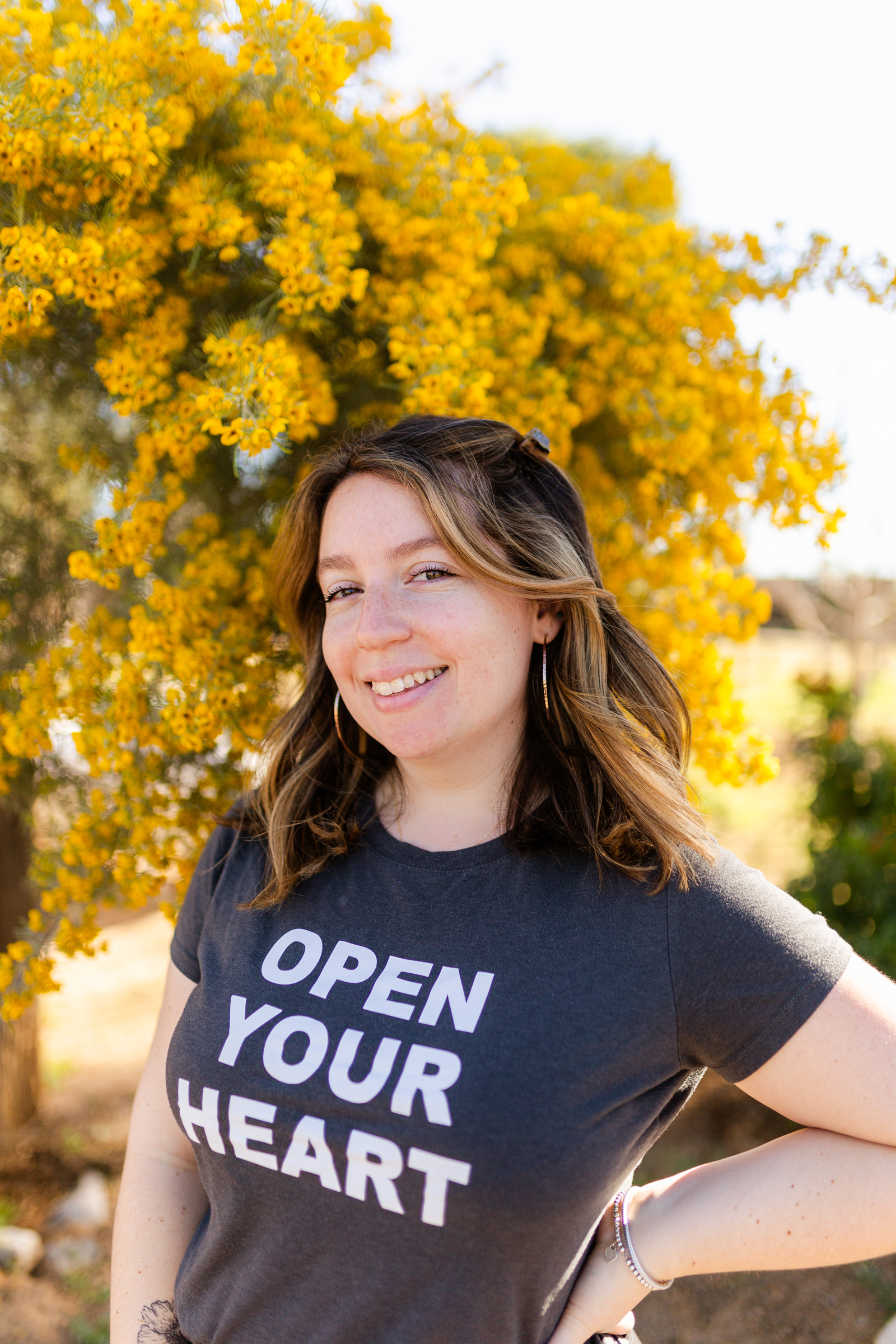 Jill Rivera
Sales & Marketing Associate
Jill Rivera joined Hunkapi Programs in the beginning of June 2021. Jill is a native of Phoenix, Arizona and grew up around many different animals. Jill has a demonstrated history of working in multiple industries with a diverse client base. She is skilled in client service, sales, project management, marketing, social media and photography. She went to Phoenix College and graduated in 2016 with an Associate's Degree in digital photography.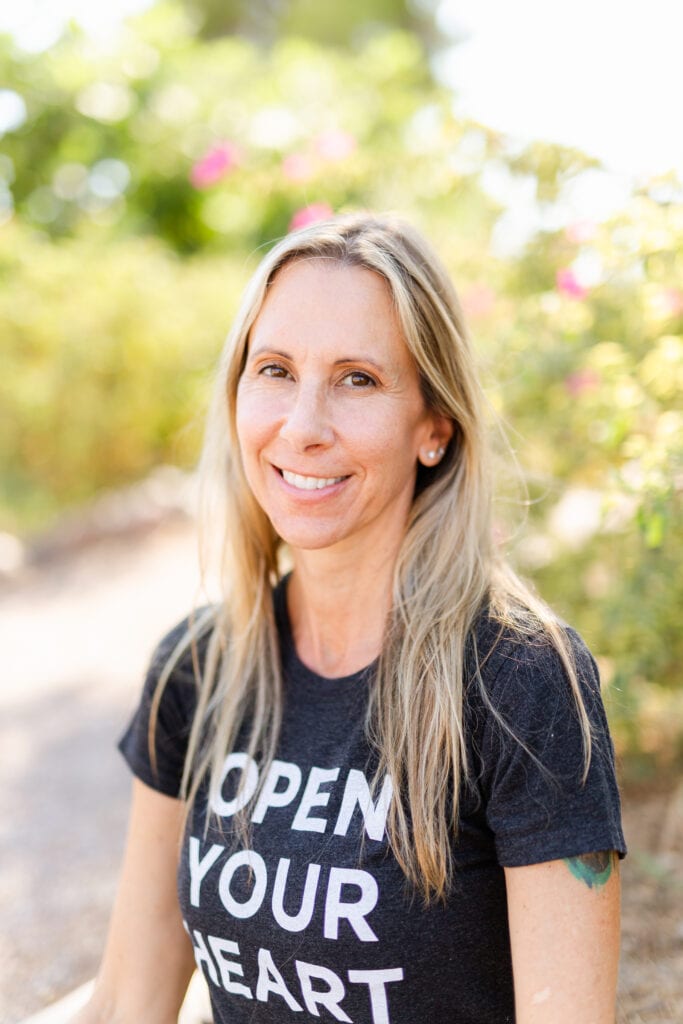 Jennifer Benacci
Behavioral Health Practitioner
Jen grew up in Northeast Pennsylvania where her journey and passion for horses began at the age of 5 when a neighbor gave her and her siblings a Shetland pony. Having the opportunity to care for, ride, and show horses led to an awareness and appreciation of horses' innate ability to help us see our strengths, heal and work through our challenges. Jen graduated from Northern Arizona University with a Bachelor's degree in General Studies and a Master degree in Education. Jen is grateful to support a diverse client population working to increase personal awareness, access strength, and heal from emotional trauma by utilizing the power and grace of our herd.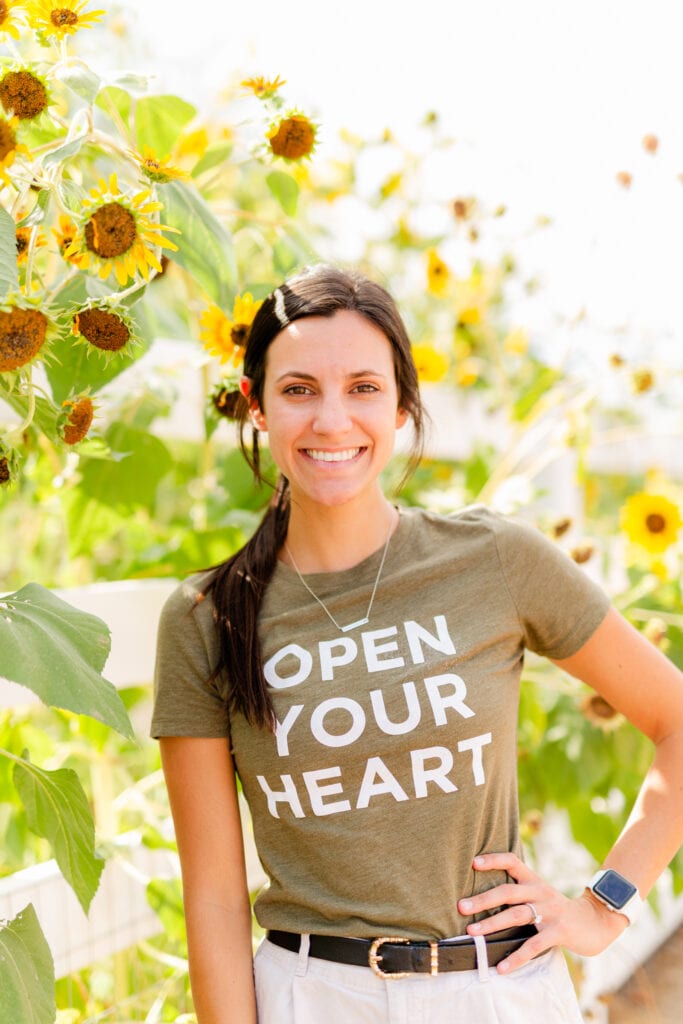 Megan Hall
Behavioral Health Technician
Megan Riege joined Hunkapi Programs at the beginning of June 2021. Megan is originally from Omaha, Nebraska and moved to Scottsdale, AZ in December of 2020. Megan leverages her years of Special Education experience working with a variety of kids with special needs to meet the needs of the clients she serves at Hunkapi. While growing up around horses, her love for the four-legged animals has only grown. She looks forward to combing her two passions and positively impacting the lives of others through this program.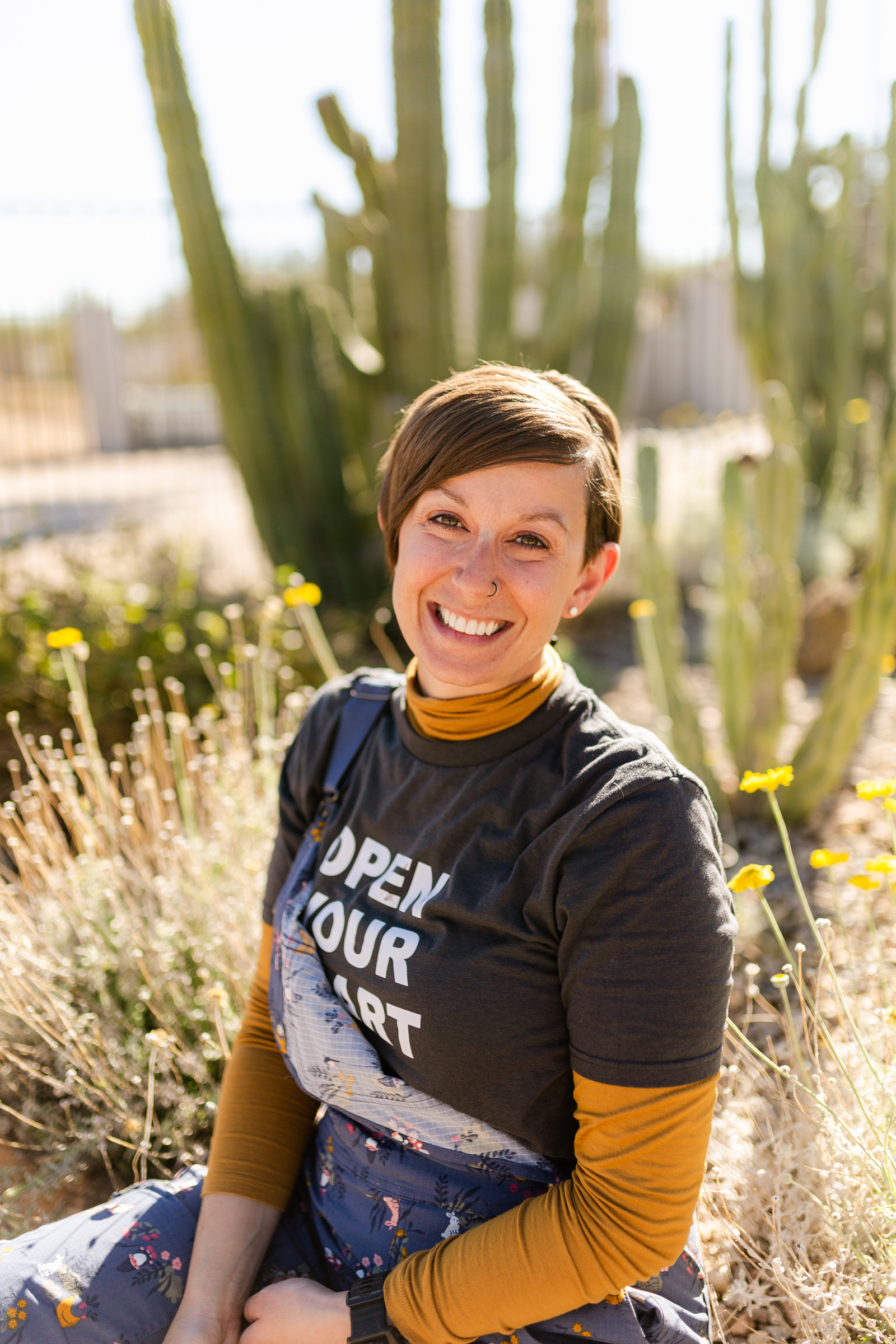 Brittany Jones
Licensed Master Social Worker
Brittany has always had a passion for helping people and found a career in social work after working alongside an amazing social worker, who became her mentor. She holds a bachelor's degree in psychology and masters in social work from Walden University. She holds an additional certification in Geriatrics. She grew up in a small town with not very many resources and was the first college graduate of her family. She is passionate about making changes in the utilization of social work among our communities. In her free time, she loves spending time with her husband and dogs.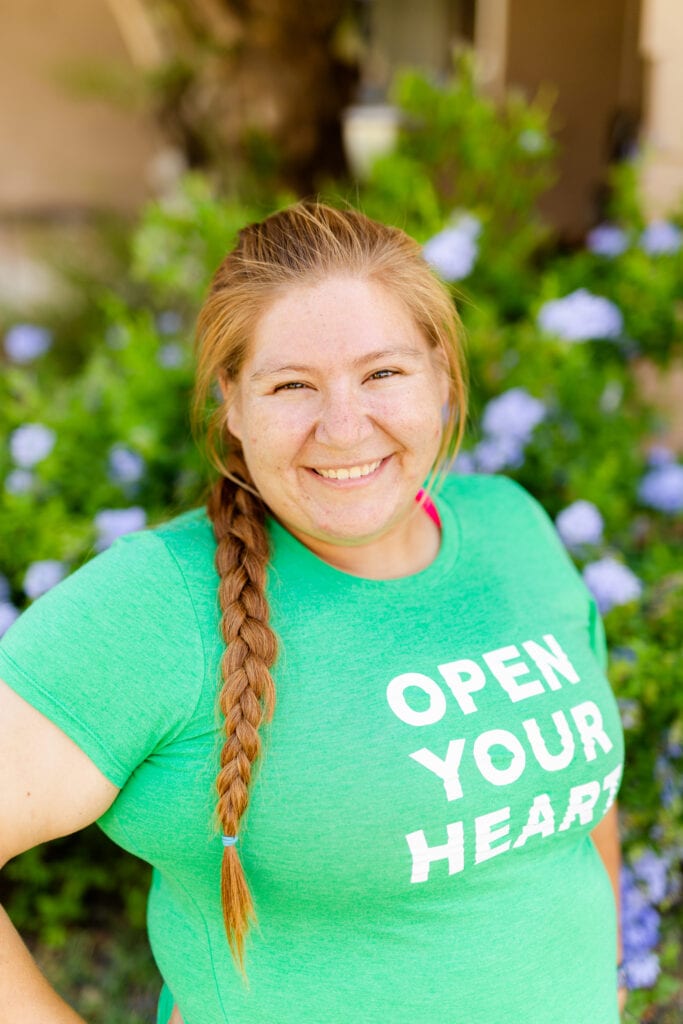 Cara Martin
Behavioral Health Technician
Cara has worked for Hunkapi since June of 2018 taking care of the facilities and the Hunkapi herd. Cara says she loves working at the farm because Hunkapi is a place where she has been able to combine her love of horses with her desire to help others. The love and empowerment at Hunkapi inspires Cara to be more mindful of her abilities and the infinite potential that every person and every creature possesses.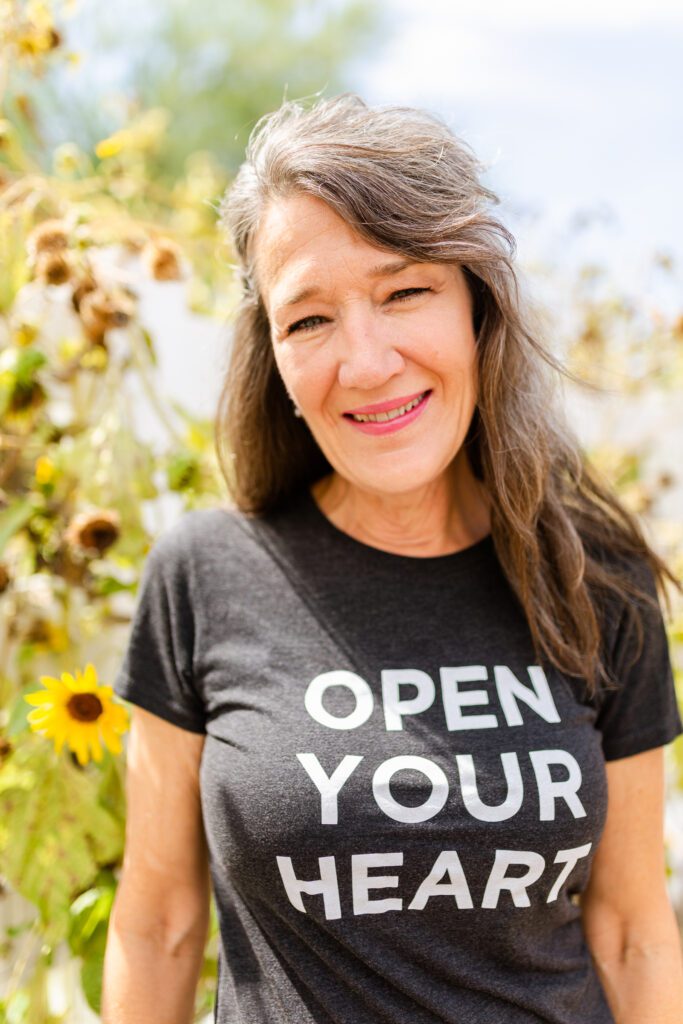 Diana Unaitis
Born in Portland, Oregon, Diana was raised on a farm with six brothers and sisters. At an early age she became involved in the local 4-H program where she showed sheep and horses. Specializing in horses, she competed in long distance trail rides, county fairs, and open shows. As her passion for horses grew, she began training and showing many different breeds of domesticated horses, as well as wild mustangs. At the age of 16 she began volunteering at a therapeutic riding stable, where the Executive Director introduced her to dressage eventing horses. Diana has been with Hunkapi Programs for 22 years and has seen the ever growing love of the farm each and every day.
Thank you for your interest in Hunkapi Programs! We are always looking for dedicated professionals to join our team. Below are the listings of jobs we are looking to fill.
If you would like to be considered for a position not listed below, please send your resume and cover sheet to love@hunkapi.org so we can keep you in mind if a position becomes available!