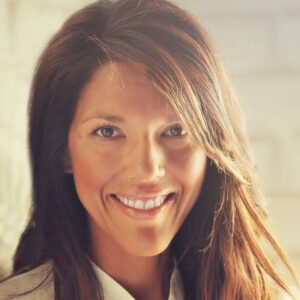 Terra Schaad, LAC, SEP
Founder & Executive Director
Terra Schaad, is the Executive Director and founder of Hunkapi Programs, Inc. and Hunkapi Farms, in Scottsdale, Arizona where the focus is "teaching the world to fear less and love more" through equine assisted psychotherapy and somatic healing. Terra holds a Bachelor of Science degree in Pre-Veterinary Medicine from Texas A&M University, a Master of Counseling Psychology from Arizona State University and holds specialty training in Somatic Experience.
In the years 2010-2012, Terra had the extraordinary opportunity to live in Italy and work at the University of Iowa's CIMBA, and international MBA Business program. Her time there allowed her to lead and coach international students and executives through a rigorous leadership development program while researching the effect of applying neurobiofeedback, psychological assessments, and mindfulness on emotional regulation in leadership and the workplace.
For the past 23 years, Terra has combined her love of horses and her passion to help people live optimally. Terra has been honored by the Arizona Capitol Times with the "Women Achievers of Arizona in 2019", recognized by Governor Douglas A. Ducey when given the State of Arizona Commendation in 2020, and was featured in the Phoenix of Business Journal's "20 Names to Know in Valley" for Nonprofits. She is a three-time Ironman Finisher and recently fulfilled a long-time goal of running the Boston Marathon. Terra combines her education, intuition, and experience to observe and interpret individual and group behavior while giving immediate, tangible feedback that will challenge you to move mindfully and live optimally.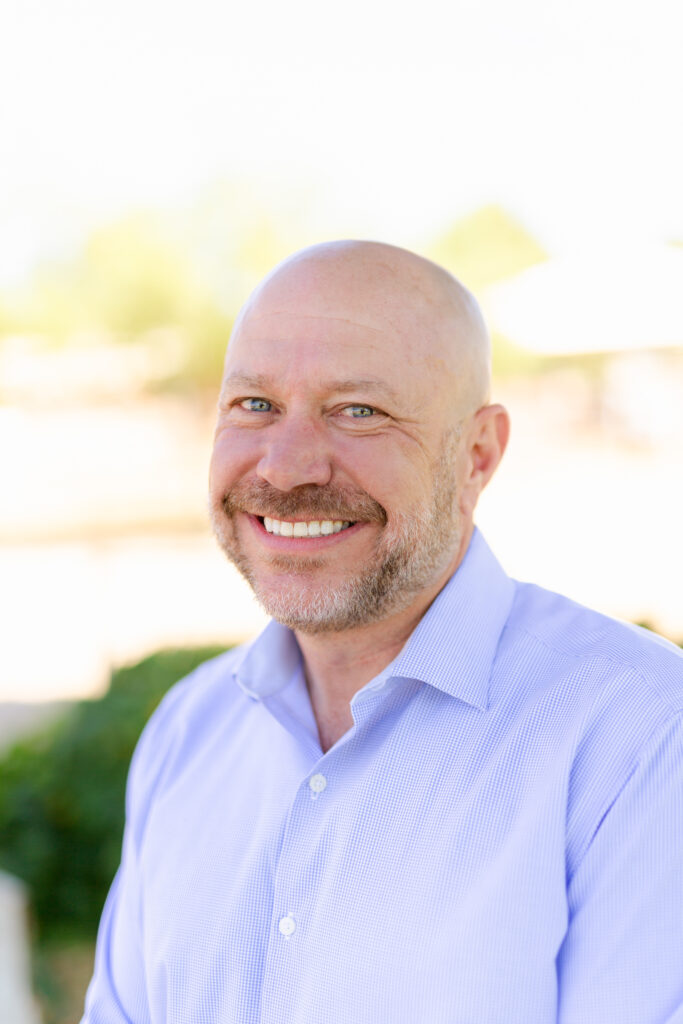 Todd Russell
Board President
Originally from Ohio, Todd moved to Arizona in 2010. He has over 20 years' experience in finance and banking. He is responsible for providing banking solutions and services to a target market of medium to large size businesses, professionals and individuals. He has worked for MidFirst Bank, Meridian Bank, Huntington Bank, Meadows Bank and is currently Vice President at Alliance Bank of Arizona as a Commercial Banker. He has also served on several non-profit boards including, Multiple Sclerosis Cincinnati and AZ Chapter, Fountain Hills, Community Foundation and Foothills Animal Rescue.
Heather Malenshek
Vice Chair
Heather serves as the Chief Marketing Officer, overseeing B2C and B2B branding and marketing strategy, messaging development and execution excellence and is responsible for building marketing competencies across all businesses and geographies. She also has oversight for Curious Plot, a wholly owned subsidiary of Land O'Lakes, Inc.
Prior to joining Land O'Lakes, Heather was the SVP Chief Marketing Officer for the Harley-Davidson Motor Company where she led a brand transformation that expanded the consumer base for the company, bringing in a new generation of consumers. Her career has spanned a wide range of brands and categories including airline, financial services, pharmaceuticals, automotive, food and beverage, pet care and more. She has been recognized by Forbes as one of the world's most influential CMOs in both 2018 and 2019 in part because of her reputation for taking legacy brands and helping them find their authentic purpose while transforming their business results.
Heather is on the Dairy Management Inc. Advisory Board, and The Ad Council Board of Directors. She formerly served on the Board of Summerfest in Milwaukee.
Toby Block
Board Member
Toby graduated from Arizona State University College of Architecture. with a B.S in Urban Planning, had interests in real estate development. At the Pivotal Group- Sr. Vice President, he renovated the Red Mountain the Adventure Spa- Villas in St. George, Utah, remodel of new spa facility and condo hotel. In Phoenix, he built a master planned community known as WestWing Mountain. Pinnacle Peak Place, a high end 80 lot semi-custom residential community in Scottsdale. Lyle Anderson Company VP Development, he managed a project included 25,000 residential units and Jack Nicklaus golf courses. Block Energy Group- he has developing wind and solar projects in New Mexico and Arizona. He has served on nonprofits of all the homeowners associations associated with the real estate, Arizona Christian University and philanthropy with Phoenix Children's Hospital.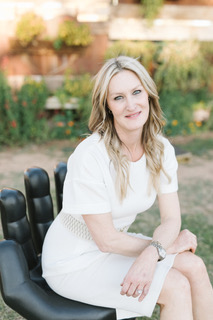 Jennifer Hersh
Board Member
Originally from Maryland, Jennifer Graduated from Arizona State University College of Business. Jennifer has had almost 20 years of service in the Wealth Management and Financial Services Industry. She has worked for Citigroup/ Smith Barney and is currently a Vice President- Financial Advisor at Merrill Lynch in North Scottsdale and works closely with multi-Generation Families, Small Businesses and Executives to deliver personalized financial guidance. She holds designations that specialize in Divorce, Retirement Planning and is a Certified Plan Fiduciary Advisor. She has served on several nonprofits including Arizona Children's Association, Women's Leadership Council-Valley of the Sun United Way, National Charity League of Scottsdale, and Junior Achievement.
Cassandra Bunyard
Board Member
Cassandra grew up on the West Coast and then spent 13 years in Chicago before returning to Arizona. She graduated with a B.S. in Business Management from National Louis University and has been in the healthcare industry spanning several fields since 2007. Cassandra has worked in hospital administration at Rush University Medical Center, health insurance at Blue Cross Blue Shield of Illinois, specialty pharmaceuticals and patient access at McKesson Corporation, and most recently in marketing at Becton Dickinson and Company.
Cassandra has been passionate about helping people since she was a young adult when she began volunteering in a variety of capacities including church outreach, community events, and Special Olympics. She also grew up with horses and spent the majority of her time riding and retraining off-the-track thoroughbreds. Cassandra has been able to combine her love of helping people and horses over the past 8 years; initially by volunteering at the Ray Graham Association in Illinois during her time in Chicago and subsequently at Hunkapi since her return to Arizona.