Make a Donation to Hunkapi Today!
What they say about work on a farm is true: it never stops! We rely on the support of community members, like you, to keep Hunkapi Programs operating. The best way to financially support the farm is to make a donation towards the General Fund, which goes to supporting our most immediate and greatest needs.
What's even better is that Hunkapi Programs qualifies for the Arizona Tax Credit for Qualifying Charitable Organizations, designed to help you reduce your state tax liability and help local children at the same time.This tax credit allows for donations made to Hunkapi Programs to be refunded to the taxpayer not as a deductible but as a DOLLAR-FOR-DOLLAR TAX CREDIT, up to $400 for single taxpayers and $800 for married taxpayers filing jointly. Once, you donate, download Form 321 for your taxes.
Simply put, this means that you are "loaning" Hunkapi your donation amount and that the next time you file your taxes, the amount of your donation will be added to your tax refund. It does not cost you a dime to donate (up to $400 for individuals and $800 for couples)!
IRS Tax ID: 26-3902877 | QCO Code: 21993
If you have any questions or concerns about donating to Hunkapi, please contact love@hunkapi.org.
Horse Sponsorship Campaign
Hunkapi's horses are the life-blood of our Farm. They give tirelessly every day of the year and touch over 10,000 lives annually through our myriad programs.
Please sponsor a Hunkapi herd member today. If you would like to consider sponsoring a specific horse Meet the Herd Here.
One-time giving and monthly, sustainable giving options available.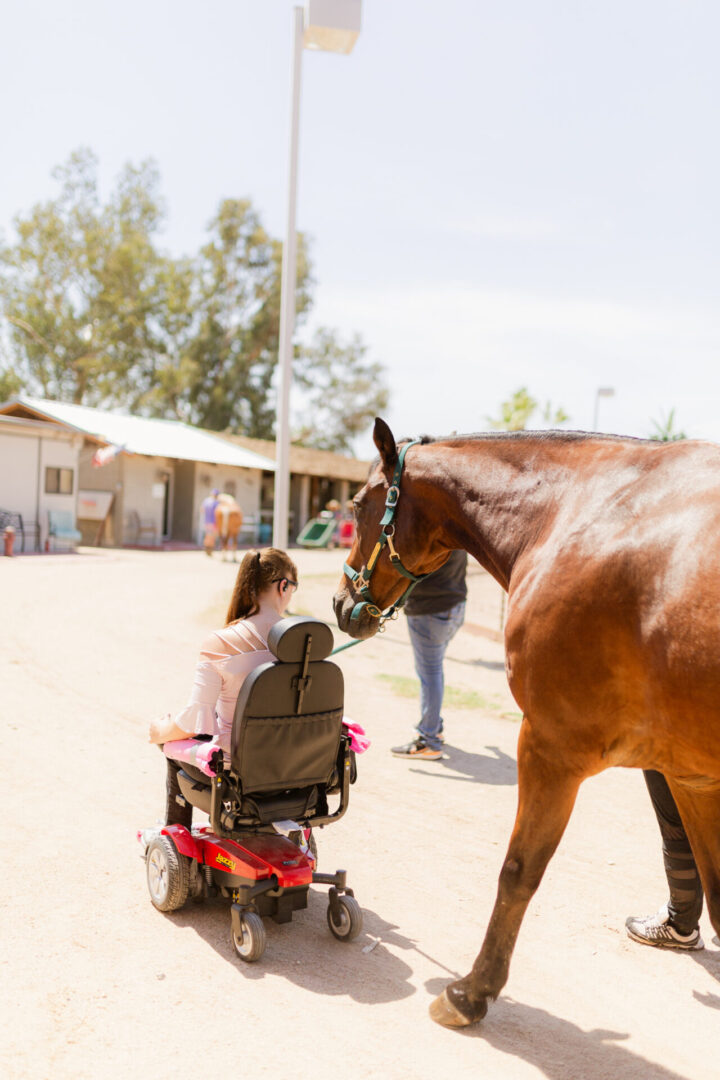 Fully Pampered Pony
Provide a horse with new shoes and farrier visits, regular immunizations, worming, vet exam and nutritional supplements for a full year, plus a new halter, fly mask and all feeding and care.
Eat Your Greens
Provide a horse with a year's worth of nutritional supplements, wormings, immunizations, grain feedings, and hay. 
Sleep Easy
Provide a horse with shavings, auto-waterer, new feed bucket, and clean stall for an entire year.
Prada for Ponies
Provide a horse with six months of new shoes and farrier visits.
The Nitty Gritty
Provide a horse with hay and/or grain three times a day for one month.
Hunkapi Founder & Legacy Bricks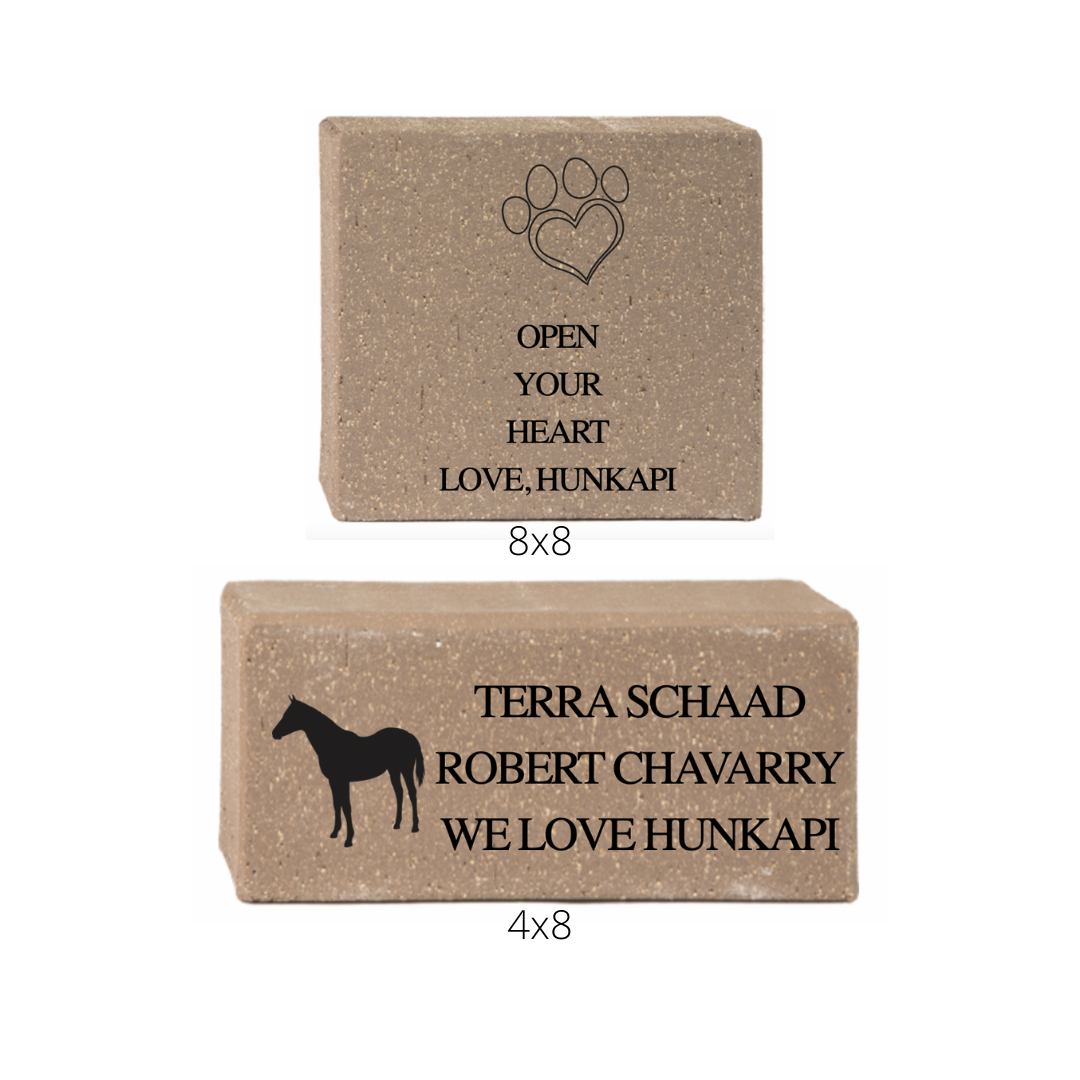 We are excited to announce our Hunkapi Legacy Bricks. Purchase your brick to pave the way for many others to join in our mission to teach the world to fear less and love more through equine therapy services.
PRICES:
Mini Founder Brick - $50, 3x3
Pony Founder Brick - $100, 4x8
Horse Founder Brick - $250, 8x8
Draft Founder Legacy Brick
(Includes Company Logo) - $1,000, 8x8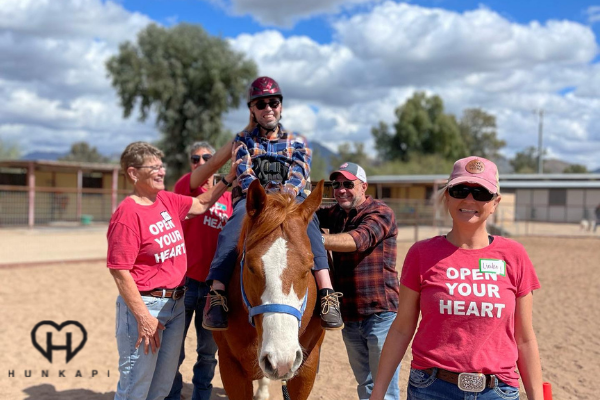 Hunkapi Wishlist
With 10 acres of land, over 30 horses and the 300 clients we serve per week,
there is always work to be done around the farm and materials that we need in order to continue our operation. 
If you have any of the items on our wishlist that
you are willing to donate, please let us know at love@hunkapi.org 
or click the button below to go to our Amazon wishlist.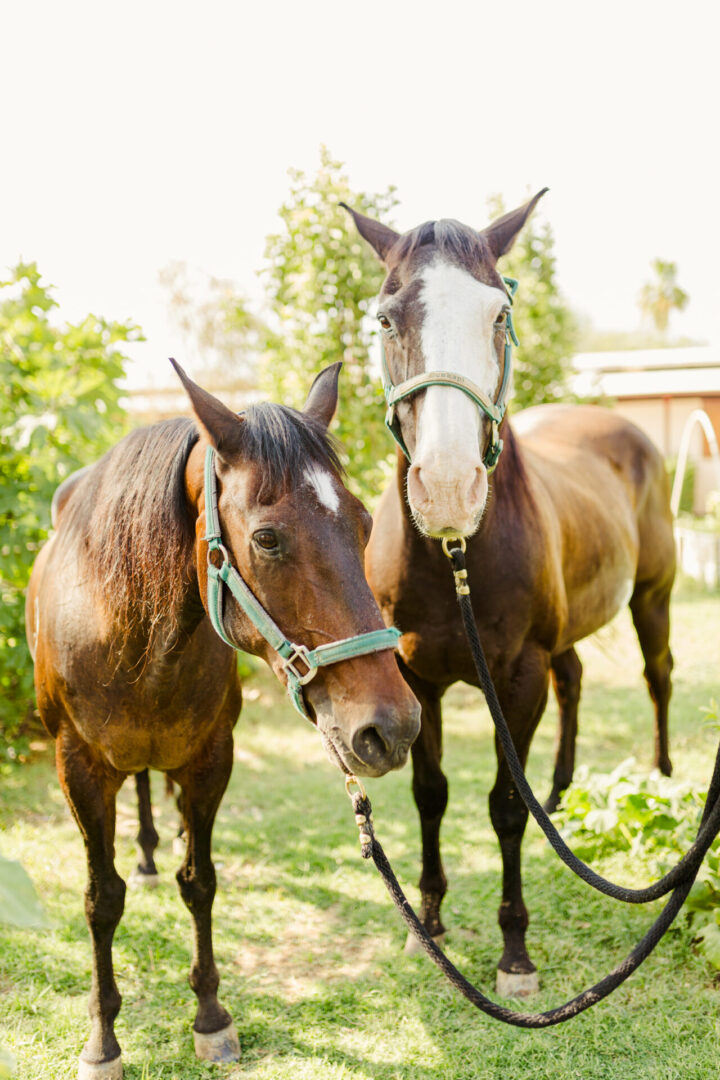 "Margot - A Helping Hand" Scholarship Fund
In memory of Margot, a young woman whose generosity of spirit touched all who knew her. With her love of horses and connection with people, she knew Hunkapi as a place where healing was possible.
Margot was intelligent, strong-minded yet kind-hearted, creative, independent and outgoing. She was a talented musician and a natural athlete learning to ride and jump horses in her early years as well as deftly maneuver her way around a soccer field. She was a gifted honor student with a curious mind. And she was fearless.
It was wished at times that caution would have paid more of a role in Margot's short life as the disease of addiction took her in 2015 at the age of 20. Even then she was a giver of life through organ donation.
She left an impression on anyone that she came in contact with and brought joy to all who knew her. She is sorely missed but memories of her bring peace to those of us fortunate enough to have known and loved her.
Who qualifies to receive funding? 
This scholarship is open to anyone who needs financial assistance for our services. Please click here to apply today.
To donate to the "Margot - A Helping Hand" Scholarship Fund, please click below.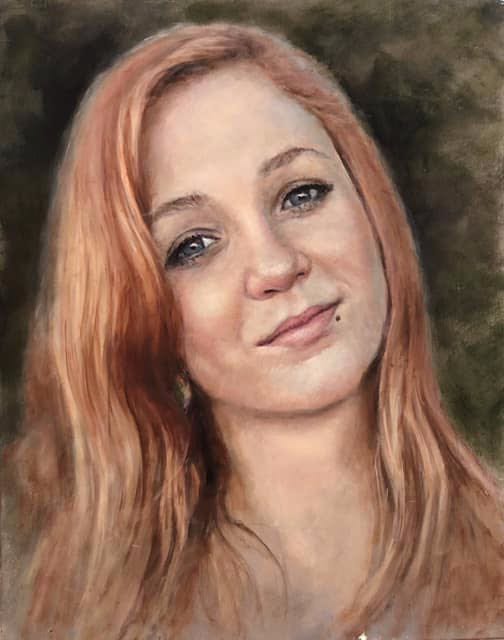 Learn more about the "Margot - A Helping Hand" Scholarship Fund from the founders of the scholarship.
The "Limitless Possibilities" Scholarship Fund
The "Limitless Possibilities" Scholarship Fund is a scholarship for children of single parents to help with healing after divorce or trauma and for developing mindfulness and emotional intelligence. Hunkapi's equine-assisted work with children of single parents is helping young people truly open their hearts, allow healing in and embrace the limitless possibilities that exist for them. This scholarship is open to children of single parents who need financial assistance for our services.
To donate to the "Limitless Possibilities" Scholarship Fund, please click below.
In Memory of Lindsay Marsh
Lindsay Marsh loved the herd as much as the children and adults that we serve. She was committed and we felt her commitment because she'd come running to help in a moments notice with equal enthusiasm to scoop poop or set up for our annual gala. She learned to be still in a way that you could feel completely safe with her at the end of the lead rope in a therapeutic riding session; in a way that was felt from the instructor to the child on the back of the horse. She was a busy body in everything she did, but not when she was with the horses or children and that's how we knew they had settled her spirit. She loved deeply and fought for them to live as much as she grieved at their passing and she loved two so much she had them tattooed on her skin- Clarabelle and Buddy.
In 2022 she volunteered over 600 hours at our farm and we are grateful for every moment we got to spend with her here.
She used to say that volunteering was her therapy and the farm was heaven and so we'll forever hold her the beauty of her spirit in the soul of this farm. Rest easy, dear Lindsay and give a kiss to Buddy and Clarabelle. We love you.
To donate to the "In Memory of Lindsay Marsh" Fund, please click below. This funding will directly go to the care of our herd.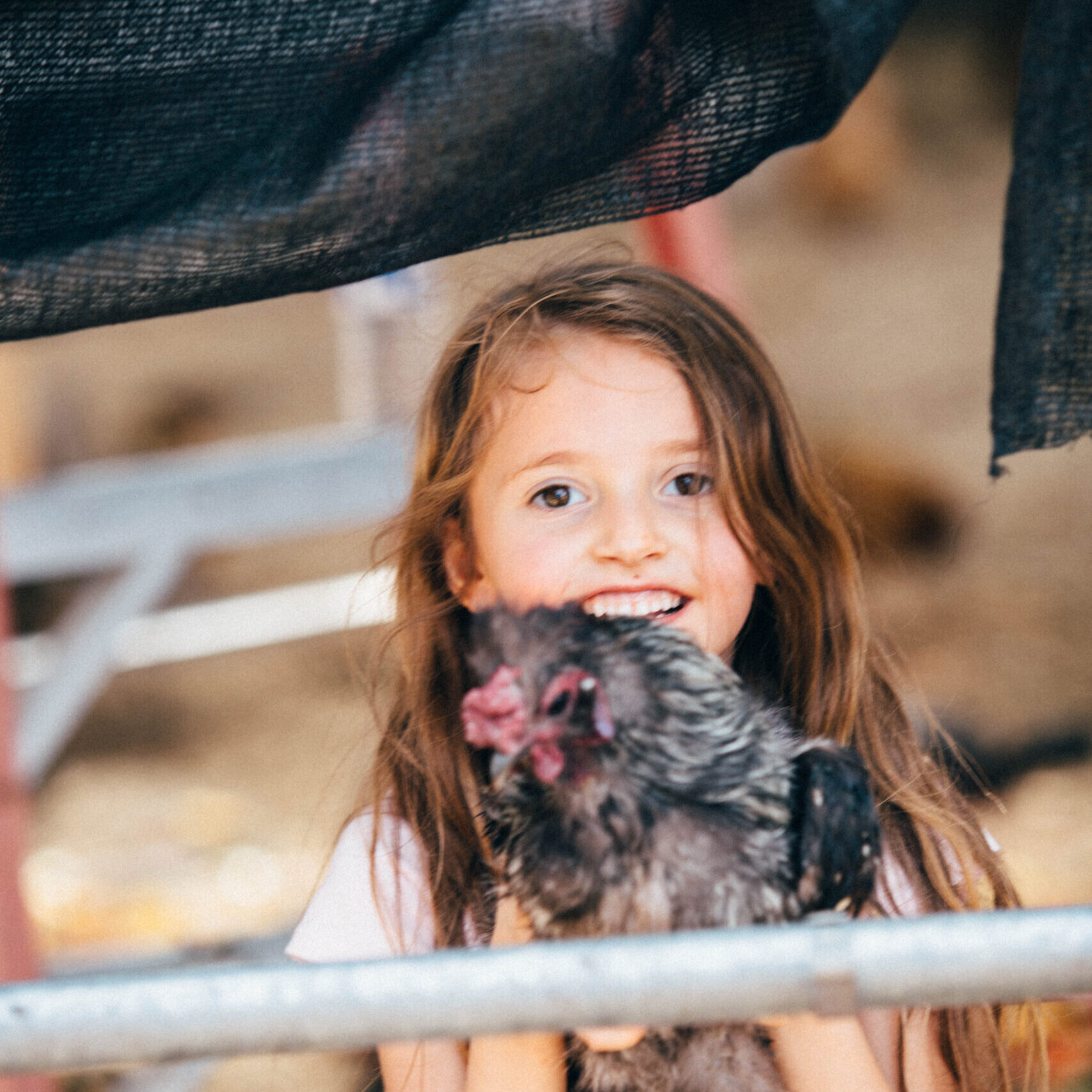 Sponsor other Farm Animals
Every day the Hens of Hunkapi offer their fluffy feathers as teaching tools for gentle touch, lightness of voice and the pleasure of stillness, while our pig offer an opportunity to experience curiosity and non-judgemental acceptance, and goats serve as a reminder of all that is blissful.
Please sponsor a Hunkapi farm animal today.  Sponsorship levels range from $40, which provides a month of feed and care for the pig, to $120, which will feed the hens for 2 weeks, to $500 to build a new patience building goat pen.
One-time giving and monthly, sustainable giving options available.
Hunkapi is so grateful for our corporate sponsors!
Corporate sponsors have many options here at the farm, whether they would like to sponsor facility improvements, the care of a herd member, or one of our events. To begin the process, contact us and let us know how your company would like to become involved!