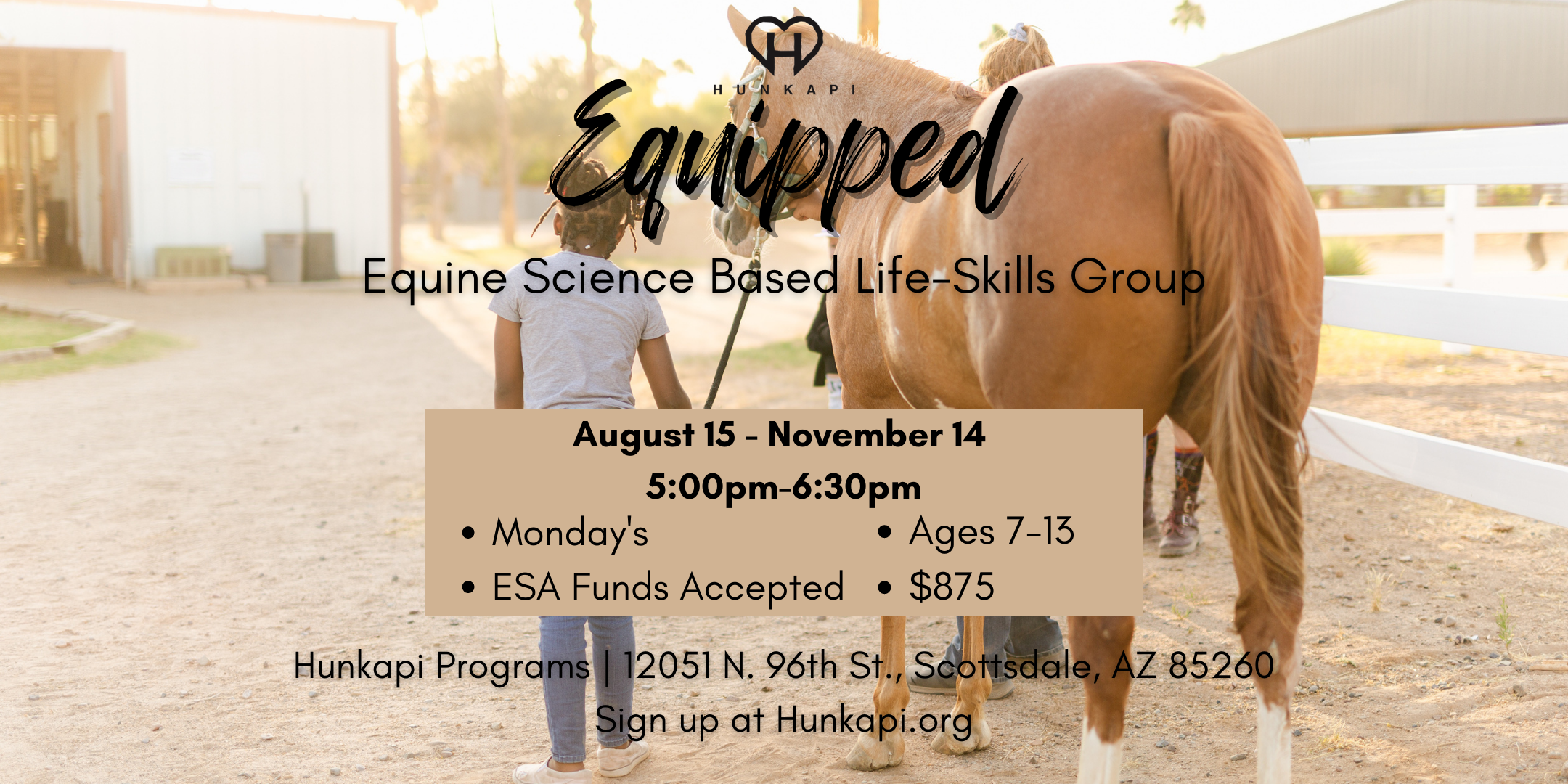 Hunkapi Programs is proud to offer a new program, "Equipped"! This new program combines horses and science education.
Participants will learn about team work, communication, accountability, dependability, empathy, time management and horse and animal care.
Please reach out to our staff with any question's at 480-841-5737 or email us at Love@Hunkapi.org
Monday's, August 15 - November 14 | 5:00pm-6:30pm
Ages 7-13
WE CAN'T WAIT TO SEE YOU!