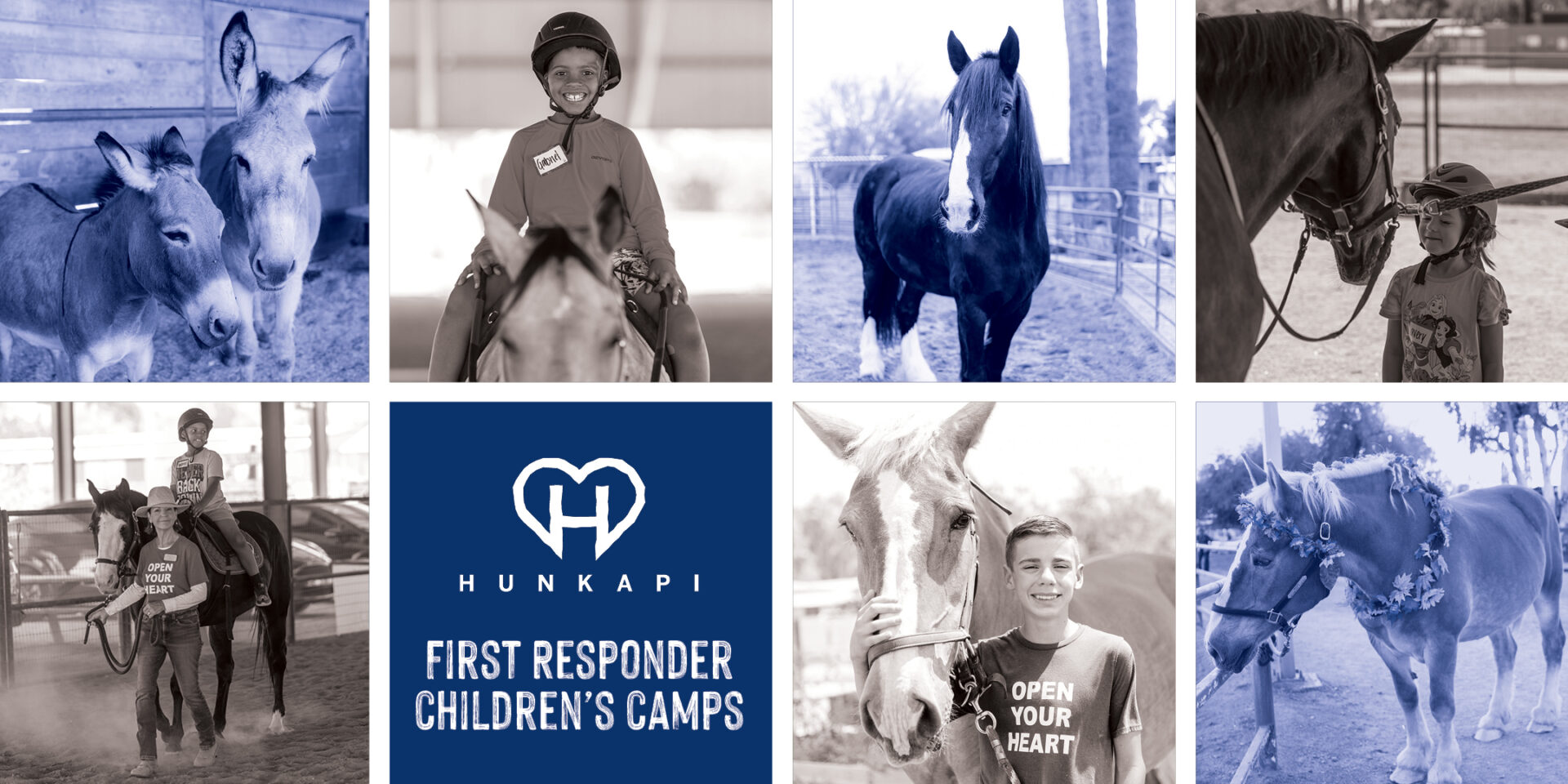 FIRST RESPONDER CHILDREN GROUPS AT HUNKAPI PROGRAMS!
We are proud to offer complimentary groups that will include opportunities such as intensive life skills, communication, emotional regulation, team work, coping skills, accountability & support skills! This is all made possible by Bridges to Hope.
Children will be provided opportunities to dramatically improve life and coping skills to prevent and heal from the stress of having parents who work as First Responders. Our camps will help children establish a base level to understand triggers and the effect of trauma and work-related stress so that the children can better understand the stress their First Responder parent endures day in and day out. These weeklong camps, rooted in equine-assisted group life skill programming, will address the stressors emanating from their parents' non-traditional lifestyle, non-traditional schedules and chosen occupation.
Activities will include daily farm care, horsemanship skills, tie dying, water activities, and other experiential life skills activities. Check out the variety of camps available to you and your child below.
Please reach out to our staff with any question's at 480-841-5737 or email us at Love@Hunkapi.org
*Open for the children of fire, police, sheriffs, EMT's, dispatchers, crime scene investigators, and veterans.
One-Week Group: October 9 - October 13
Weekdays, 8:00am-12:00pm
Ages 6-12
8-Week Group: October 12 - December 7
Thursdays, 4:30pm-6:30pm (skip Thanksgiving)
Ages 6-12
One-Week Group: January 1 - January 5
Weekdays, 8:00am-12:00pm
Ages 13-17
WE CAN'T WAIT TO SEE YOU!